"Removing the borders between languages while respecting cultures was always my dream".
"Veronique Meunier,(née Bernot)"
was born in Escherange, France, into a family of mathematicians and electronics/IT pioneers. When she was 7 years old the family moved to Paris and Veronique began to study music, theatre and dance at the Conservatoire Marly Le Roi. She also began playing the harp at this time, and her life long love of the Chinese language and culture was triggered by reading an Atlas of world civilisations that was on the book shelf in the family home. She also specialised in French language, poetry and literature at Lycée Racine. At the age of 16 Veronique went to study Theatre, Film and Communications at Nanterre University, Paris West and the following year she enrolled at INALCO, Institut National des Langues et Civilisations Orientales, University of Paris II, to study Chinese and Hindi. Following these studies Veronique signed a four year contract with Theatre D'Avignon Opera as a soprano 'artiste en troupe', during which time she also began working for her father Denis Bernot's IT company. This family collaboration led to her setting up a company with her parents and working full time as Commercial Director for BMA, Bernot Morvan Avenir, working in sales, programming and software development. During this phase of her life Veronique created a hyper language, HELENA, which was used to develop apps for major clients, and she began working with major national companies and the ministries of telecommunications, health and social welfare and with Madame Danielle Mitterrand for Fondation France Liberté.
In the next phase of her life, Veronique began teaching Chinese language courses and devising the pedagogy to support them and initiated an academic research partnership with the distinguished Chinese scholar Fei Yun from EDITIONS YOU FENG, research that involved building bridges between the basics of the language and the latest information about the linguistic/archeological roots of Chinese, research that informed the content of her subsequent Manga publications - books that are now a core curriculum element in Chinese teaching in Confucius Institutes in France.
In the next phase of her life Veronique was a farmer in Languedoc-Roussillon, as well as a voluntary educational tutor for adults and children in Lodève and surrounding areas. She also began devising a video games quiz for learning Chinese and began formal training as a patissier traiteur whilst continuing her voluntary work in hospitals offering teaching, training and performance in singing, music, arts and crafts and teaching music in all kindergarten and primary schools in Lodève. At this time Veronique led a group of 40 farmers in a successful bid to the EU department of rural modernisation, leading to the development and modernisation of the mountain zones of Herault, and she also created a food business, LES DELICES DE L'ESCANDORGUE, a patisserie business, LE DOMAINE DE SOPHIE, and while marketing these businesses made a dozen television and radio programmes, with extensive written coverage in magazines and other published media. During this this time she began teaching Chinese online and learnt the Cambodian language Khmer.
In the next phase of her life Veronique was commissioned by the Director of EDITIONS YOU FENG to create new encyclopaedic dictionaries, both printed and online, and after years of research her first book CHINE MON AMOUR was published. Veronique began giving conferences and lectures on Chinese Culture and Writing at universities, lycées and colleges in Lille, Arras, Calais, Lens, Montpellier, Lodève, Bézier, Nancy and Metz. CHINE MON AMOUR LES CLES DE L'ECRITURE CHINOISE AFFICHE PLASTIFIEE was published, followed by CHINE MON AMOUR, JE PARLE CHINOIS EN MANGA and then J'ECRIS LE CHINOIS EN MANGA. She then began working as a translator, designer and sub-editor at EDITIONS YOU FENG, specialising in ancient non-simplified Chinese. Her novel L'ENFANCE was published by GALLIMARD DDB, desclée de brouwer, she began lecturing in Chinese Language and Culture at the University of Artois in Arras, and, after 3 years of research, the YIN-YANG book on food and culture was published. Her successes as a writer were formally acknowledged when she was awarded the Médaille de Vermeil by the Société Académique Arts, Sciences, Lettres at a ceremony in Paris, and was appointed Director of Collections for all bilingual publications and official state translations for the Chinese Government at EDITIONS YOU FENG, PARIS.
A further creative phase began when Veronique started writing lyrics for musical and operatic works. To date she has penned 4 pieces: Evidence Frontières, an opera in 2 acts; Evidence Pop, an opera in 2 acts; The Monkey King, a transcultural cantata; Beyond Your Elsewhere, a transcultural oratorio. These works have been performed in France, Italy and the U.K. Veronique enjoys travel, is a qualified pilot for both aeroplanes and boats, and is passionate about coffee, Shakespeare and luggage.
"I have been motivated by the thought that my translations may play a part in creating a brighter future with more direct and open communication between all peoples"
PUBLISHED WORKS VERONIQUE MEUNIER
MUSICAL WORKS VERONIQUE MEUNIER
生平
薇罗尼卡·莫尼耶女士 "消除语言障碍同时尊重不同文化一直是我的梦想。"
薇罗尼卡·莫尼耶(本姓:贝尔诺)(Veronique Meunier(née Bernot))出生于法国的埃斯谢朗格(Escherange),成长于一个数学和电子/IT先驱者的家庭。当她7岁的时候,全家搬到了巴黎,薇罗尼卡(Veronique)在马尔利勒鲁瓦音乐学院(The Conservatoire Marly Le Roi)开始学习音乐、戏剧和舞蹈,在此期间,她也开始演奏竖琴。她一生对中国语言和文化的挚爱是通过在家里的书架上阅读世界文明地图集而引发的,她还在拉辛(Racine)中学专业学习了法国语言、诗歌和文学。16岁时,薇罗尼卡(Veronique)去巴黎西区的南泰尔大学(Nanterre University)学习了戏剧、电影和传播学。第二年,她被巴黎第二大学的国家语言东方文化研究中心(INALCO)录取学习汉语和印地语。在这些学习之后,薇罗尼卡女士(Veronique) 与阿维尼翁(D'Avignon)戏院歌剧团签订了为期4年的合同作为驻团女高音演员;其间,她也开始为其父亲丹尼斯·贝尔诺(Denis Bernot)的IT公司工作。这次家庭合作使得她与父母建立了一家公司BMA(Bernot Morvan Avenir),并全职担任该公司的商务总监,负责销售、编程和软件开发方面的工作。在这个阶段,薇罗尼卡女士(Veronique)开发了一种超级语言HELENA,用于为主要客户开发应用程序;她还开始与主要的国营公司,电信部门及健康和社会福利部门合作,并与法国总统的妻子丹尼尔·密特朗(Danielle Mitterrand)夫人一起为法国自由基金会工作。
在人生的下一阶段,薇罗尼卡女士(Veronique)开始教授中文课程并且设计了协助该工作的教育方法。与巴黎友丰出版社的著名中国学者Fei Yun成为学术研究伙伴,研究的内容涉及在基础语言与汉语语言根源/考古根源的最新信息之间建立纽带;研究漫画出版物的内容——这些书籍现在成为法国孔子学院中文教学中的核心课程。
接下来,薇罗尼卡女士(Veronique)成为朗格多克-鲁西永(languedoc - roussillon)地区的一位农民,同时也以教育工作者身份在洛代夫(Lodève)及其周边地区自愿而无偿地为成人与儿童服务。她还开始为学习中文而设计了一项视频问答游戏,并开始了正规的糕点餐饮服务商培训;同时还在医院里继续她的志愿者工作,提供唱歌、音乐、艺术和手工艺的教学、训练及表演;也在洛代夫的所有幼儿园和小学里教音乐。在这段时间里,薇罗尼卡女士(Veronique)带领40名农民成功地中标欧盟乡村现代化部门的项目,领导他们进行了埃罗省(Herault)山区的开发和现代化。她还创建了一个食品业务:LES DELICES DE L'ESCANDORGUE;一家糕点业务:LE DOMAINE DE SOPHIE。并在营销这些业务的同时,制作了12部电视和广播节目,在杂志和其他出版媒体上也有广泛的书面报道。在此期间,她开始在线教授中文并学习柬埔寨高棉语言。
在其接下来的一段时间,薇罗尼卡女士(Veronique)受友丰出版社主管的委托,创作了新的百科全书字典,该字典既有印刷版也有在线版。并且,经过多年的研究,她的第一本书《CHINE MON AMOUR(中国,我的爱)》出版。薇罗尼卡女士(Veronique)开始在里尔(Lille)、阿拉斯(Arras)、加来(Calais)、朗斯(Lens)、蒙彼利埃(Montpellier)、洛代夫(Lodève)、贝济耶(Bézier)、南锡(Nancy)和梅斯(Metz)等地的大学、中学和学院开展关于中国文化和创作的会议及讲座。先后出版了《CHINE MON AMOUR - LES CLES DE L'ECRITURE CHINOISE AFFICHE PLASTIFIEE(中国,我的爱- 中文书画海报写作之关键)》、《CHINE MON AMOUR - JE PARLE CHINOIS EN MANGA(中国,我的爱–在漫画中说中文)》及《J'ECRIS LE CHINOIS EN MANGA(在漫画中写中文)》。之后,她在友丰出版社担任翻译、设计师和助理编辑,,专门从事古代及非简化中文的研究。她的小说《L'ENFANCE(童年)》由法国Desclee de Brouwer出版社出版。她也开始在阿尔多瓦大学阿拉斯校区讲授中国的语言和文化;而且,经过3年的研究之后,出版了关于食物和文化的书籍《YIN-YANG(营养)》。在巴黎的仪式上被学术协会(Société Académique Arts, Sciences, Lettres)授予Vermeil奖章肯定了她作为作家的成功。委任为巴黎友丰出版社的收藏总监,负责该出版社所有双语出版物及为中国政府的官方翻译。
当薇罗尼卡女士(Veronique)开始为音乐和歌剧作品创作歌词的时候,开启其更具创意的阶段。到目前为止,她已经执笔了4部作品:2幕歌剧《EVIDENCE FRONTIERES》、一部2幕歌剧《EVIDENCE POP》、一部跨文化的康塔塔《美猴王》、一部跨文化的清唱剧《BEYOND YOUR ELSEWHERE》。这些作品已经在法国、意大利和英国进行了演出。薇罗尼卡女士(Veronique)喜爱旅行,是一名合格的飞机和船舶的驾驶员,对咖啡、莎士比亚和行李充满着热情。
薇罗尼卡·莫尼耶女士(Veronique Meunier)已出版的作品:
Les clés de l'écriture chinoise en manga – 友丰出版社 – ISBN 2-84279-292-0
Le cahier d'exercices des clés de l'écriture –友丰出版社– ISBN 978-2-84279-310-4
Le poster : les clés de l'écriture chinoise –友丰出版社 – ISBN 978-2-84279-311-1
Chine mon Amour – Je parle chinois en manga –友丰出版社– ISBN 978-2-84279-358-6
Chine en manga – J'écris le chinois en manga –友丰出版社– ISBN 978-2-84279-423-1
出版物(包括DVD和电子游戏在内)
L'enfance – Editions DDB collection Proches Lointains – ISBN 978-2-220-06411-6
Yin-Yang – Cuisine végétale – 友丰出版社 – ISBN 978-2-84279-581-8
Evidence Frontières - 2幕歌剧
Evidence Pop - 2幕歌剧
美猴王 - 跨文化康塔塔
Beyond Your Elsewhere -跨文化的清唱剧
这些作品的信息请参见: www.evidence-officiel.com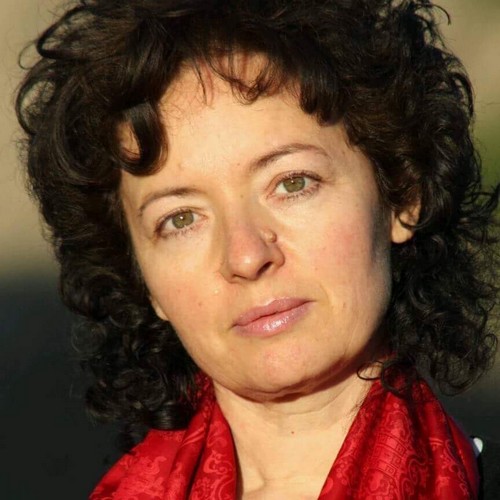 « Effacer les frontières entre les langages dans le respect des cultures »
De la confluence de mes diversités est née l'opportunité du développement de mon œuvre transculturelle, passion obsessionnelle et engagement de chaque jour sur un période de quarante ans. Née dans une famille de mathématiciens, pionniers de l'électronique et de l'informatique, l'apprentissage de la harpe, des subtilités musicales de l'harmonie et du contrepoint et la naissance d'une passion endémique pour la langue chinoise dès l'enfance forment une partie de cette confluence. D'une lettre écrite à Madame Danielle Mitterrand (lettre qui a induit une extraordinaire collaboration de travail avec elle pour sa fondation France liberté), la fondation de ma société familiale de micro-informatique et la création d'un hyper langage, base structurelle des applications développées, forment d'autres parties de cette confluence. Au nœud gordien de cette confluence, dix années de fauteuil roulant à la suite d'un très grave accident dans lequel j'ai perdu l'usage de ma jambe gauche, à cette époque je commence un enseignement bénévole pour les enfants autistes et victimes de traumatismes des villages environnants, la pédagogie alors développée se révèle la clé de l'ultime optimisation des automatismes de mon approche transculturelle et transdisciplinaire. A cette époque, mes débuts d'écrivain, couronnés de succès par de nombreuses publications, révèlent au public une diversité d'approches novatrices dans la pédagogie de l'apprentissage du chinois, puis mon roman « L'enfance » (dont les droits sont reversés en totalité pour l'enseignement des jeunes filles au Cambodge), et pendant plus de trois ans de nombreuses conférences et l'écriture d'un livre de 100 recettes viennent compléter l'hommage de l'Occident à la gastronomie comme à la culture chinoise. En 2014, une médaille de Vermeil de la Société Académique Arts, Sciences, Lettres, décernée dans une grande cérémonie officielle à Paris devant une nombreuse délégation chinoise de l'Institut Confucius vient sceller la verve créative de cette intense période d'écriture. S'ensuit depuis, une nouvelle activité de librettiste d'opéras transculturels donnés en première mondiale puis à plusieurs reprises en France, Italie et Royaume-Uni. Après de nombreux travaux pour les publications bilingues et traductions des écrits officiels, culturels, archéologiques, historiques et géopolitiques du gouvernement chinois aux Editions You-Feng, Paris, entourée des précieux conseils de mes équipes de spécialistes dans le stimulant écrin d'un temps de vie au Royaume-Uni, mon immersion au sein de l'environnement multiculturel et intellectuel de l'Université de Warwick vient s'inscrire au delta de toutes ces confluences. L'appel du soleil a poussé ma vie à se partager désormais entre deux rivieras, Montreux et le formidable partenariat artistique avec les éditions Saint-Blaise et Saint-Raphaël où de nouveaux projets musicaux voient le jour en collaboration avec le dynamisme de l'équipe des professeurs du conservatoire.
« Au prisme de mon intrinsèque motivation, la pensée que le transculturalisme apportera un futur meilleur, ode à la célébration d'une nouvelle ère de communication et de partage entre les peuples »